Try our NEW 100 MG Strength
CBD Vape Juice
More Power, Greater Value
View Selection

HAVE YOU
TRIED DABS?
They're intense and we have them in 2 strengths.
Try Them Today

Wax, Oil or Herb...
Vape Them All.
Vaporizer Selection

HAVE YOU
TRIED OUR
CBD DABS?
They're intense.
Try Today

Wax, Oil or Herb
Vape Them All.
View Selection
100% Real hemp CBD Vape Oil.
Vapes in both E-liquid & Oil Vaporizer Pens.
CBD Vape Juice for sale
Are you looking for CBD Vape juice for sale?  420 Vape Juice has the best CBD Vape oil for sale anywhere.
CBD Vape oil for sale
420 Vape Juice is an amazing new CBD vape oil infused with 100% pure Cannabidiol, derived from the industrial hemp plant oils.
It is used as a vaporizer oil, 420 vape juice brand contains the purest 100% real hemp cbd oil and is available in both 30mg and 60mg strengths.
CBD Vape Juice for sale online
CBD vape oil (Cannabidiol oil) has been featured in numerous studies to assist in hundreds of health issues from pain relief, to anxiety relief, aiding in relaxation, sleep, and a feeling of well being.
CBD Vape oil for sale
CBD vape oil is said to have many of the healing and mood enhancing properties of medial marijuana, but is 100% legal as a food product and contains no THC (you won't fail a drug test). Cannabis vaporizer oil doesn't mean marijuana, but is a general term which all forms of marijuana and hemp fall under.  If you are looking for a cheap vaporizer, look no further than our sister online vape shop!
Order in Bulk & Save
Click here for money saving deals.
Order a 3 or 5 pack 420 vape juice CDB hemp oil combo to save.
CBD Oil Benefits
Using as a dietary supplement
Legal to use in all 50 states
Produces a calming effect
Relaxes muscles
Combats anxiety & depression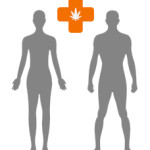 Must be 18 years old
Helps with pain & nausea
Anti-inflammatory
Helps with sleep issues
Why 420 Vape Juice
Our all natural CBD Oil infused vaporizer e liquid is made from real cold pressed industrial hemp. Cannabidiol (CBD) is a naturally occurring constituent of industrial hemp/cannabis. Our CBD oils are derived from industrial hemp, so they could be considered CBD-rich hemp oil, hemp derived CBD oil, or CBD-rich cannabis oil.
Our CBD Hemp Oil is processed to within .001% of purity and contains 30 or 60 MG of organically grown and pressed Cannabidiol Oil. 'CBD oil' is a cannabis oil (whether derived from marijuana or industrial hemp, as 'cannabis' is the latin genus name for both) that has significant amounts of cannabidiol (CBD) contained within it.
https://youtube.com/watch?v=_PNMUZcnLCA
Available in 13 Tasty Flavors