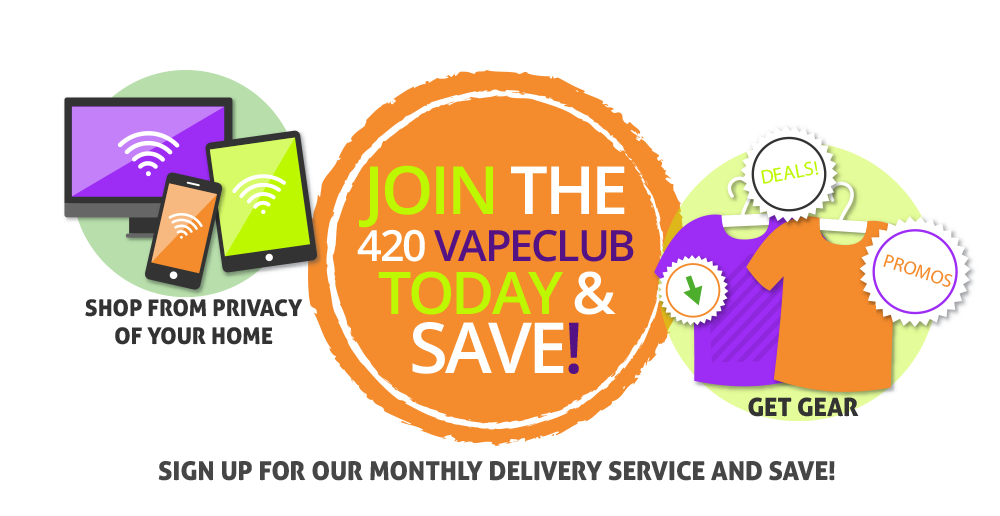 Join the 420 Vape Club Today!
The 420 VAPE CLUB offers Priority Access, and VIP treatment for all 420 VAPE JUICE Members! Club Members have access to all of our E-Liquid Flavors and Vaping Products on our website. DISCOUNTS:
On Monthly Promo Items, Coupons and Exclusive Offers. DEALS:
Sign Up for Our Clearance, Special Items, & Price Alerts. REWARDS:
Earn Points, Use Towards the Purchase of Products & Gear.

JOIN NOW TO GET COUPONS, DEALS & SAVINGS
The 420 VAPE CLUB is our way of saying thank you to our VIP 420 VAPE CLUB Members, who share our passion for flavor and a satisfying vaping experience.
SIGN UP TODAY
Please enter a valid email address and your birth date. All fields are required.